What is Hypnobirthing?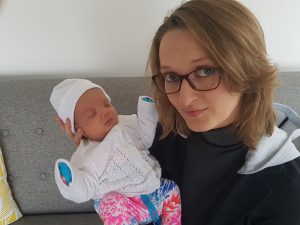 The 'hypno' part of hypnobirthing refers to the hypnotherapy that we use to let go of fears and how we condition ourselves to release endorphins during our birth- natures natural pain reliever. Hypnobirthing uses a combination of techniques and philosophies from throughout the world that have existed for many years.
Hypnobirthing is a fancy word for a POSITIVE birth experience and we know the key ingredients required to make this happen.
Here are the four key areas of focus in preparation for a positive birthing experience.
Tools
Breathing techniques
Relaxation
Affirmations
Visualisations
Movement
Massage, light touch and acupressure
Self-hypnosis
Knowledge
Mind/body connection
Hormones and philosophy of birth
What to expect
Bonding with baby
Special circumstances
Birthing Preferences
Support
Our birth Partner
Tools and techniques
Environment for birth
Choices in maternity
Our caregivers
Preparation
A positive mindset
Releasing fears
Conditioning techniques
Optimal positioning of baby
Healthy diet and exercise
Routine of practice